Last year may have been different from normal, but we still have had a lot of great things to look back on. Here are nine of our top moments that were either the most memorable, created the most impact, or that we enjoyed working on the most.
Dispatch Publication
This monthly publication stood out this past year for several reasons. While many physical materials were replaced with digital versions when COVID hit, the Dispatch continued to produce the physical publication throughout COVID and it gave their members something to look forward; so much so that members were calling to find out when they would have it! The soft touch coating on the cover adds an extra sensory experience with its' velvety texture provides a fingerprint resistant barrier to keep the images looking their best.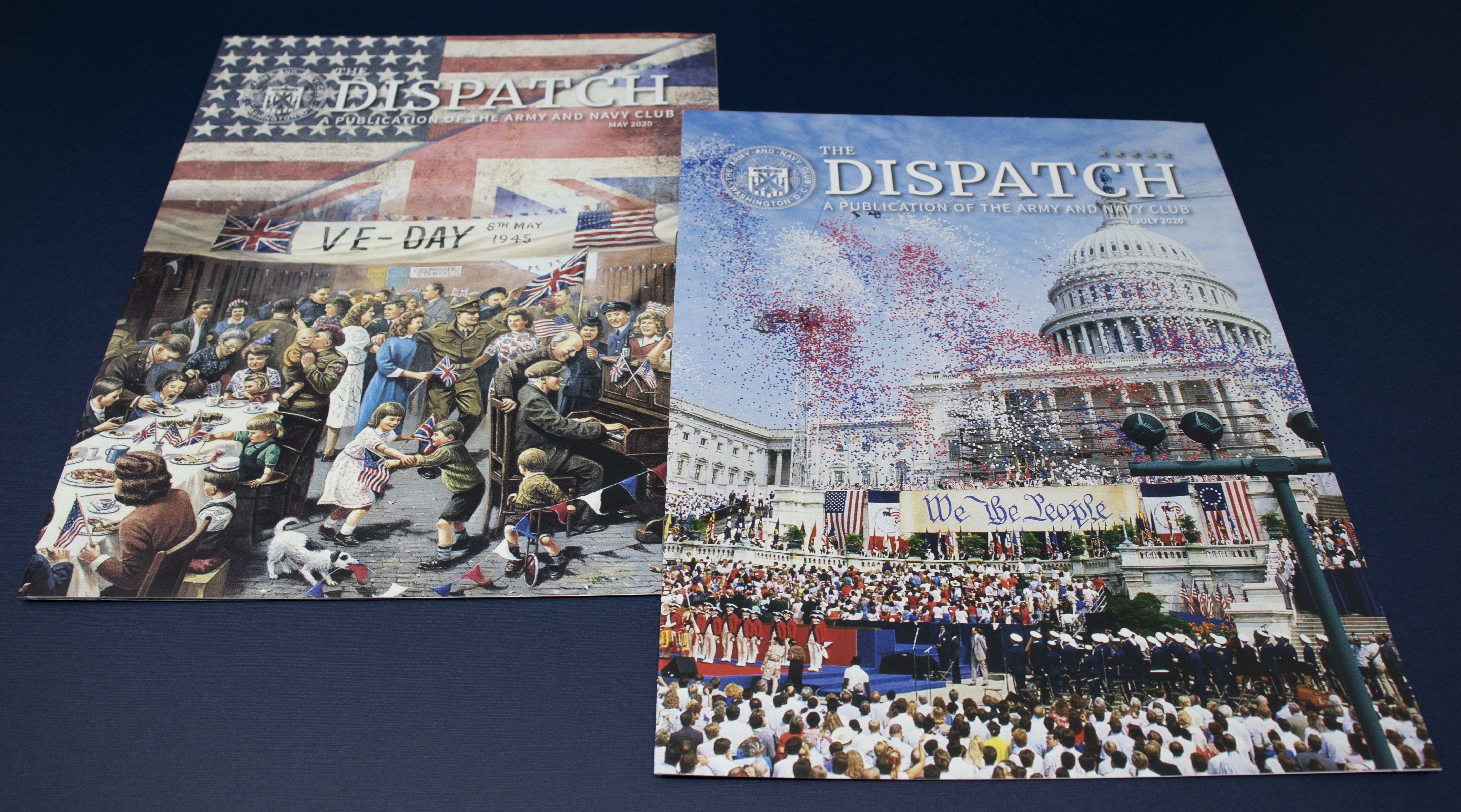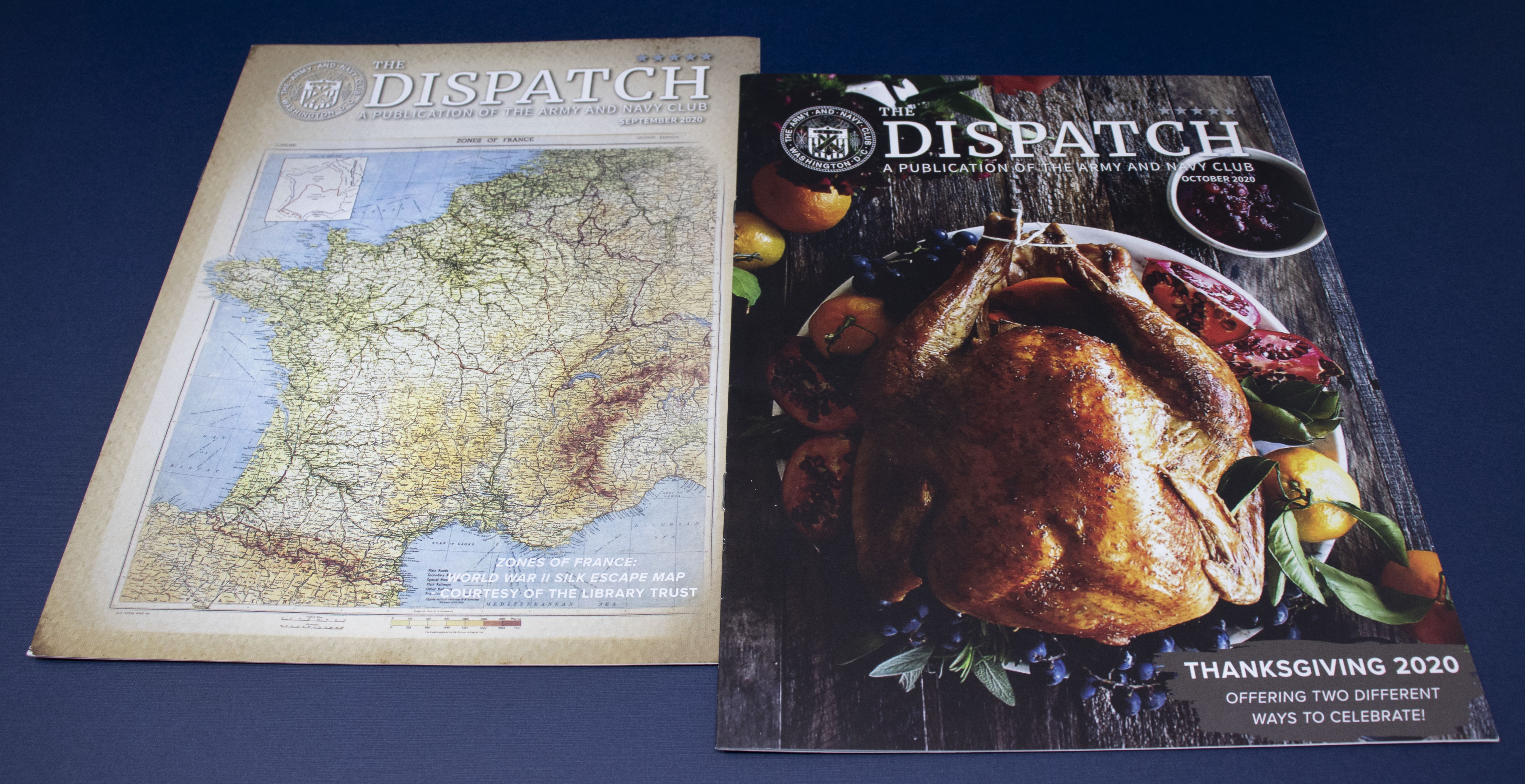 Early Mountain Wine Brochure
This brochure is far from your normal brochure. To start, this is printed on Royal Sundance Eclipse Black Cover stock. The "ink", a white pigment foil, provides a contrast against the black stock that makes you say, "wow". In addition to the white foil there is also a blind emboss on the front, and a deboss with black gloss pigment foil that makes the background image shine … literally. The user experience is completed with a unique gate fold that reveals all of these gems on the inside.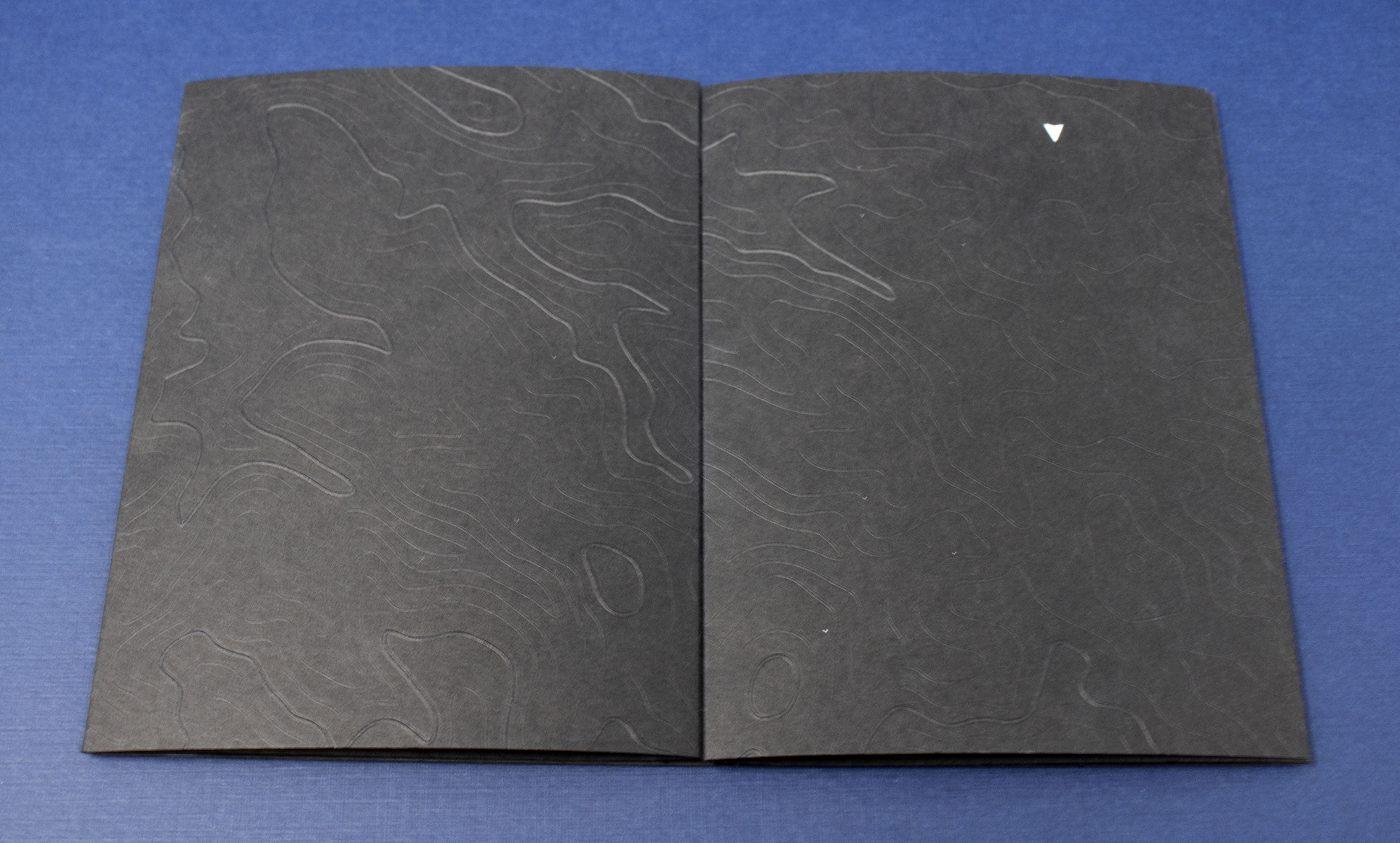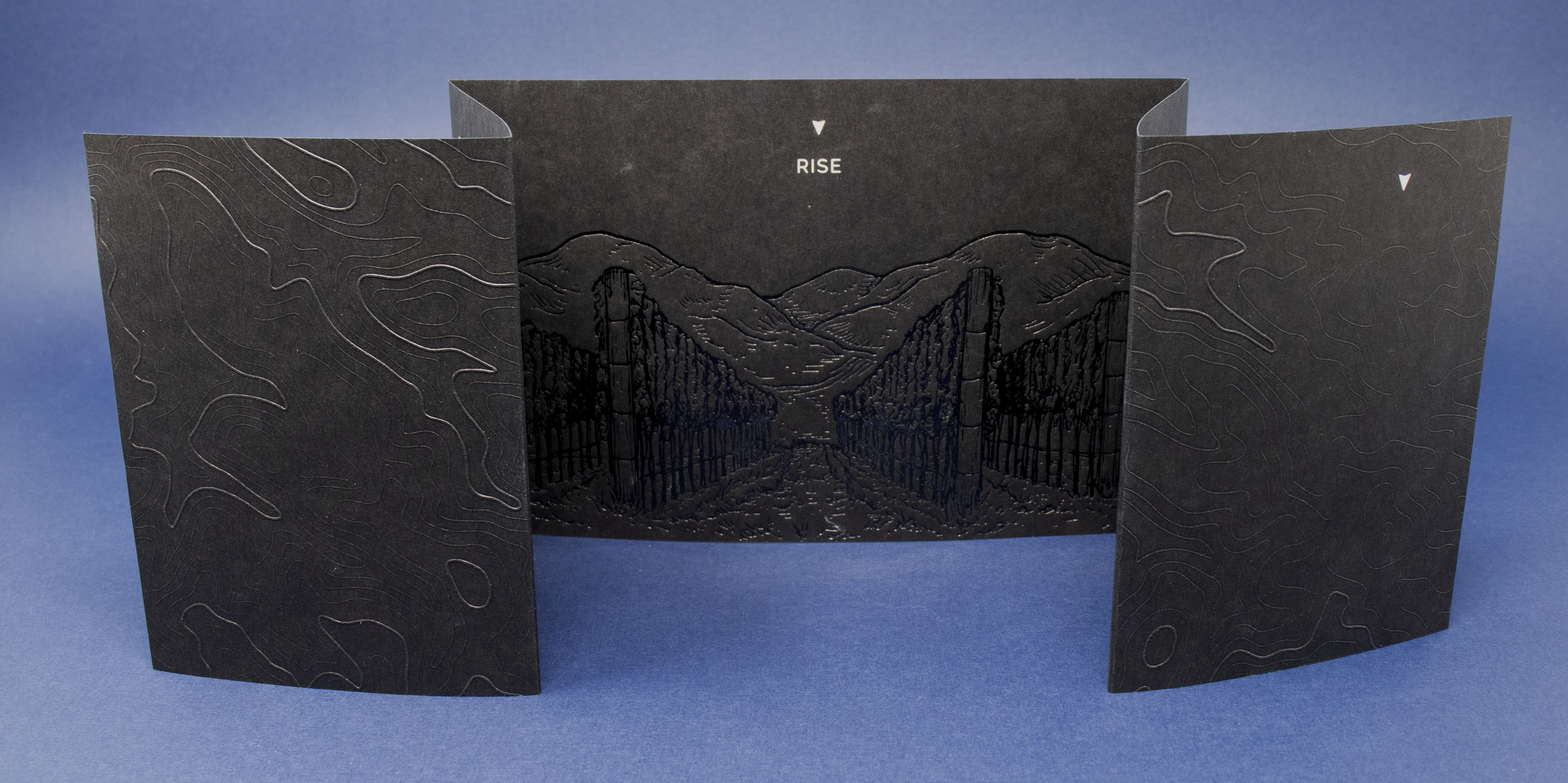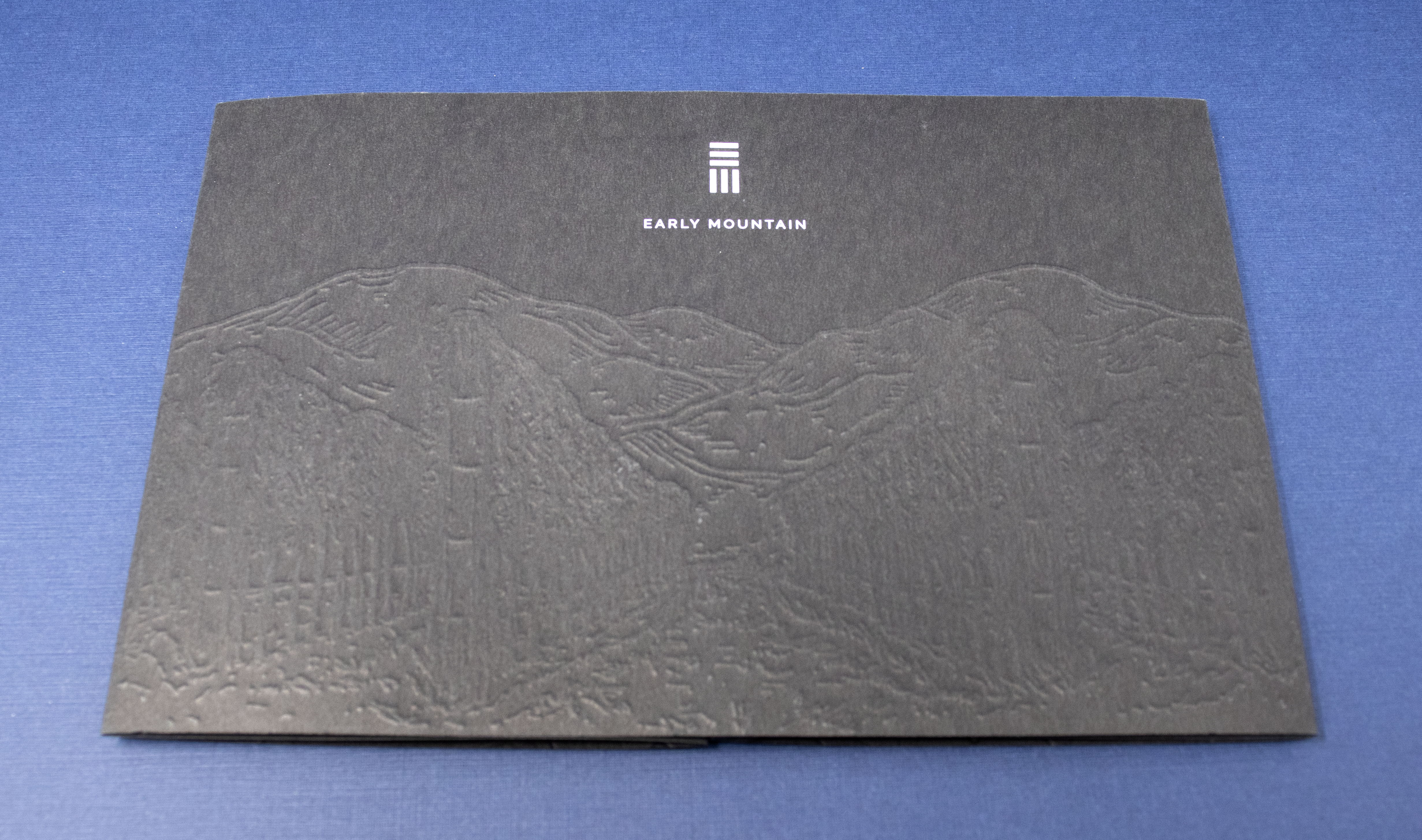 Face Shields
In March, when many companies were figuring out how to protect their customers and employees, Master Print (along with Fusion Imaging and other Vomela Companies) began production of Face Shields and other PPE Supplies. The Face Shields are a lightweight, one-size fits all product that are easy to construct for wearing. Over 60,000 Face Shields were produced every day between all Vomela's locations and could be customized with companies' logo and fun graphics. Read more about the production of the face shields in this news article. The Face Shields, along with other PPE Equipment and COVID related graphics are still available. Please contact your MP Sales Consultant for more information!

Highland School Annual Report
Who says Annual Reports can't be fun? The Highland School Annual Report (along with all of their other regular publications) always feature amazing photography (by their Director of Communications) and design highlighting the staff and students at the school. This report is eye-catching with its bright pop of color on the cover, which carries through the rest of the report. Stitched into the centerspread of this publication is a remittance envelope that their supporters are able to easily remove for use.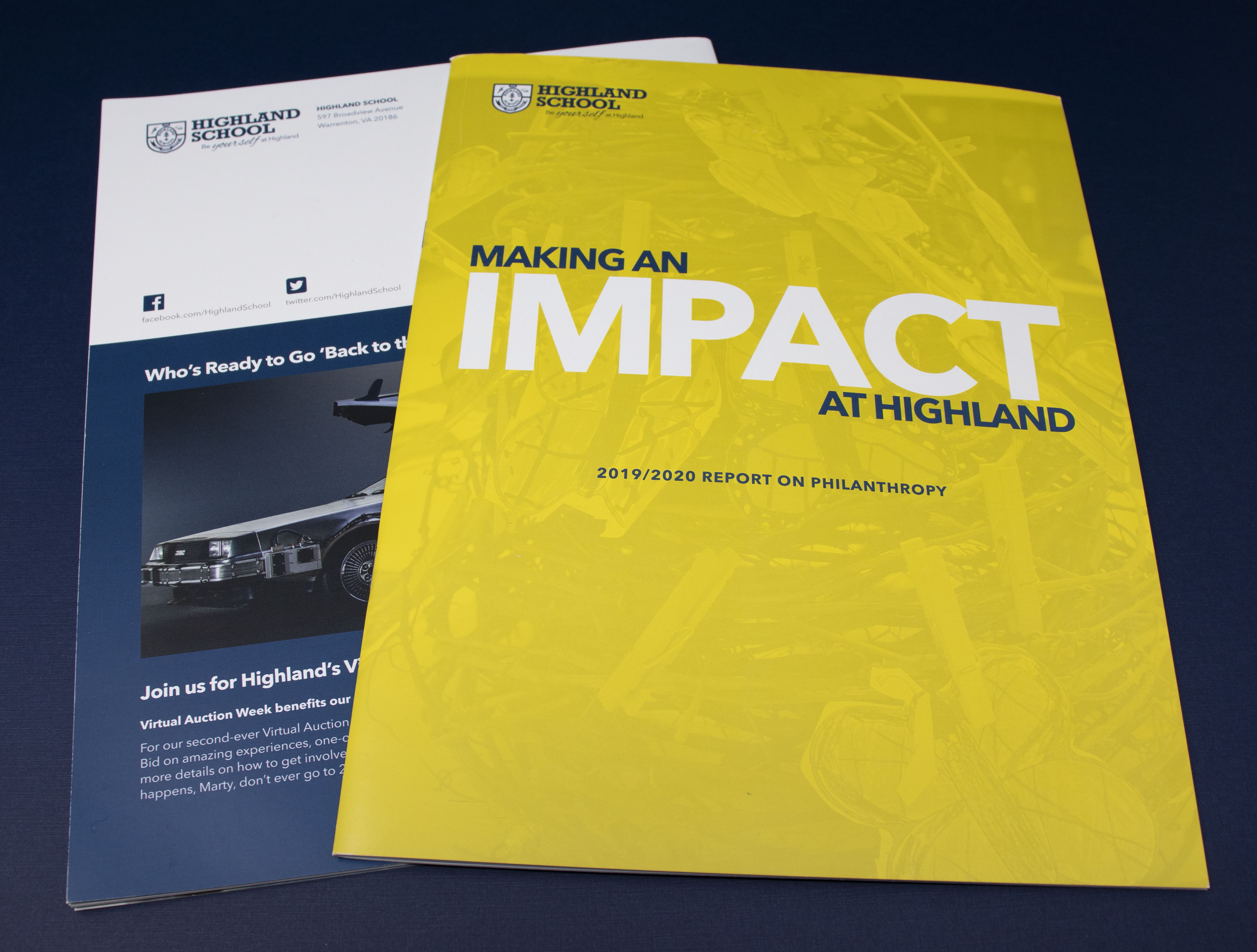 IRC/IKF/WLR Mailers
What better way to enhance a mailing than by encasing the mailed piece in a sleeve! This unique and fun piece is made to emulate an invitation package. Instead of having a self-mailing wrap brochure or your standard invite in an envelope, this card is inserted into a sleeve with a die-cut thumb notch that allows the recipient to easily access the information card on the inside. This sleeve can be tabbed, addressed and still qualifies as a letter so the postage cost is reasonable.
It is an easy and eye-catching way to entice people to open the mailer and read the contents!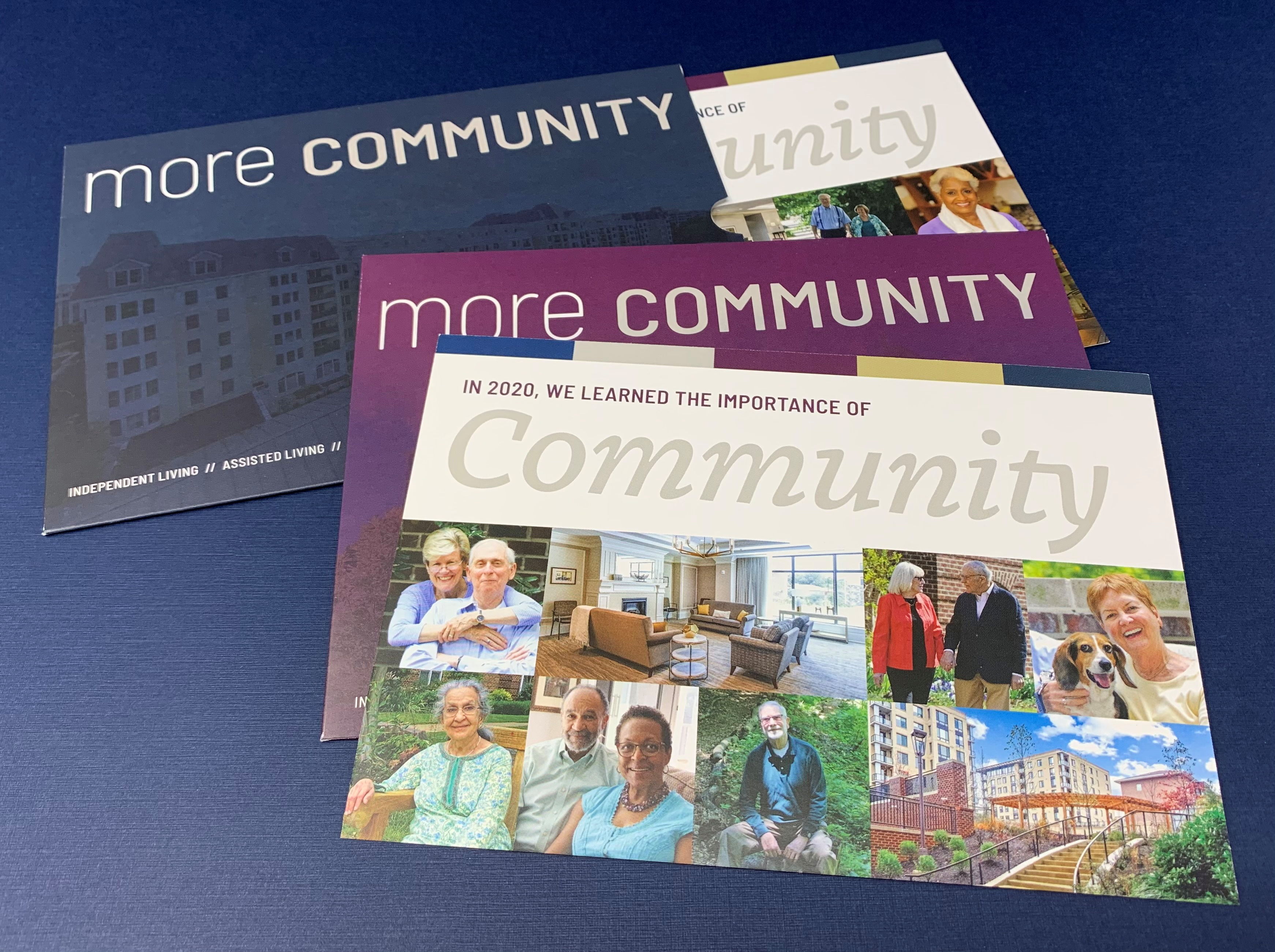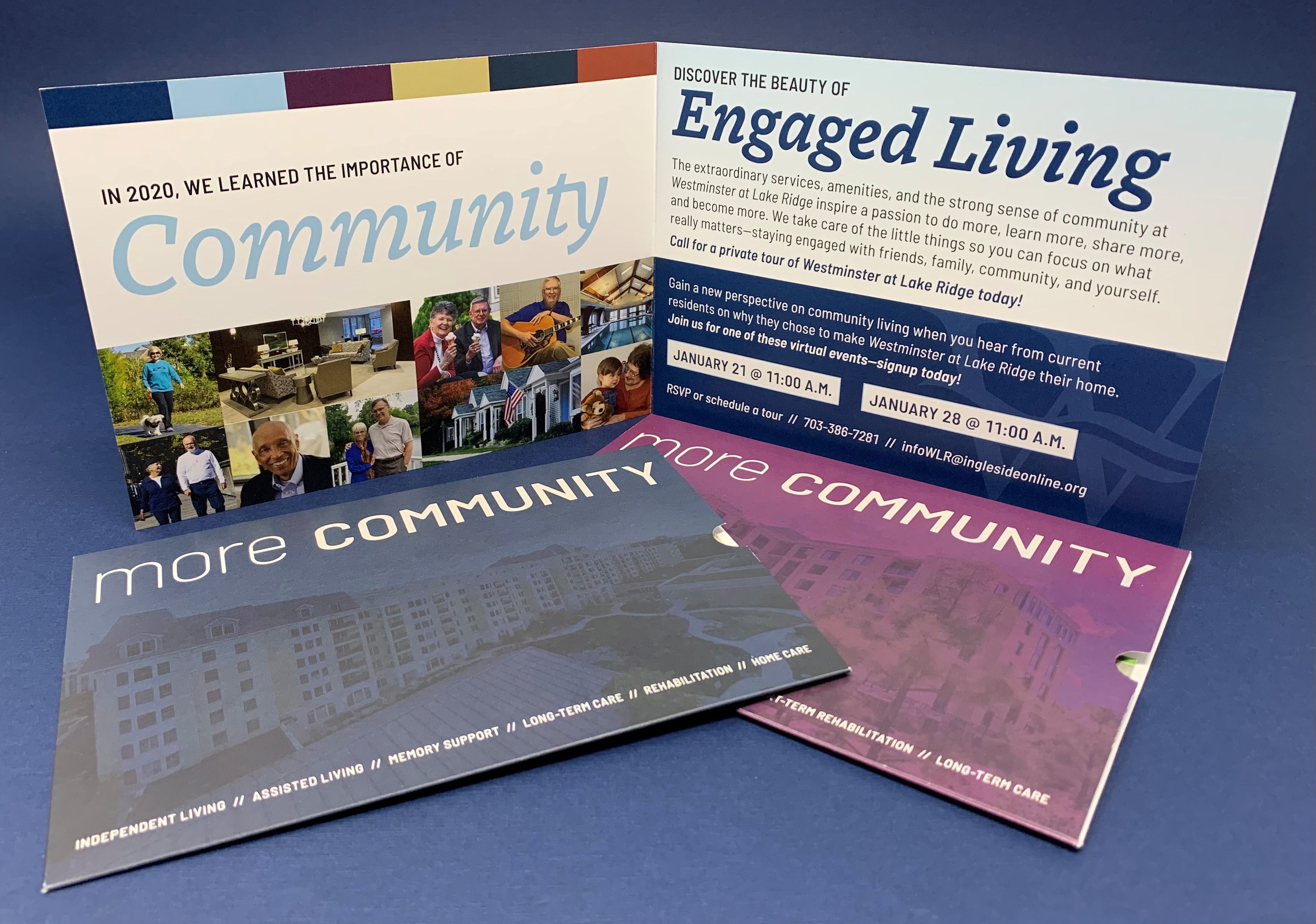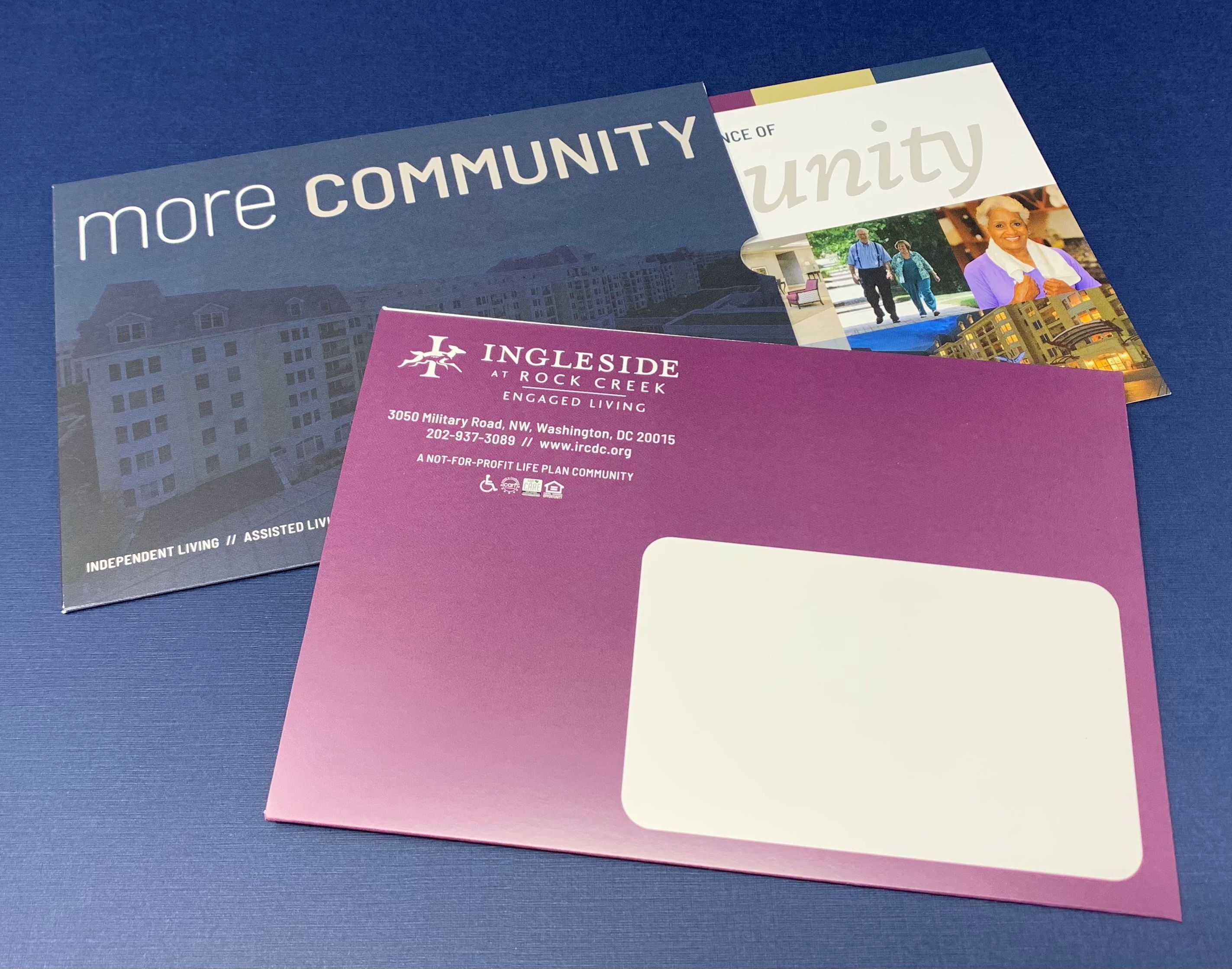 Merrifield Garden Center Calendar
Everyone at Master Print always looks forward to the Merrifield Garden Center Calendar because the photography and art throughout are absolutely stunning. This year, for their 50th Anniversary, they added a Gold Gloss Foil to the front cover to elevate their calendar. Not only are your eyes drawn to the foil on the cover and the colorful imagery throughout, but the entire calendar is printed on an Accent Opaque Smooth stock which creates a softer feel to the calendar and adds to the user's sensory experience. By using a spot gloss varnish on just the photos, the images are able to be protected while allowing for the calendar to still be written on.
It is a work of art to showcase year round!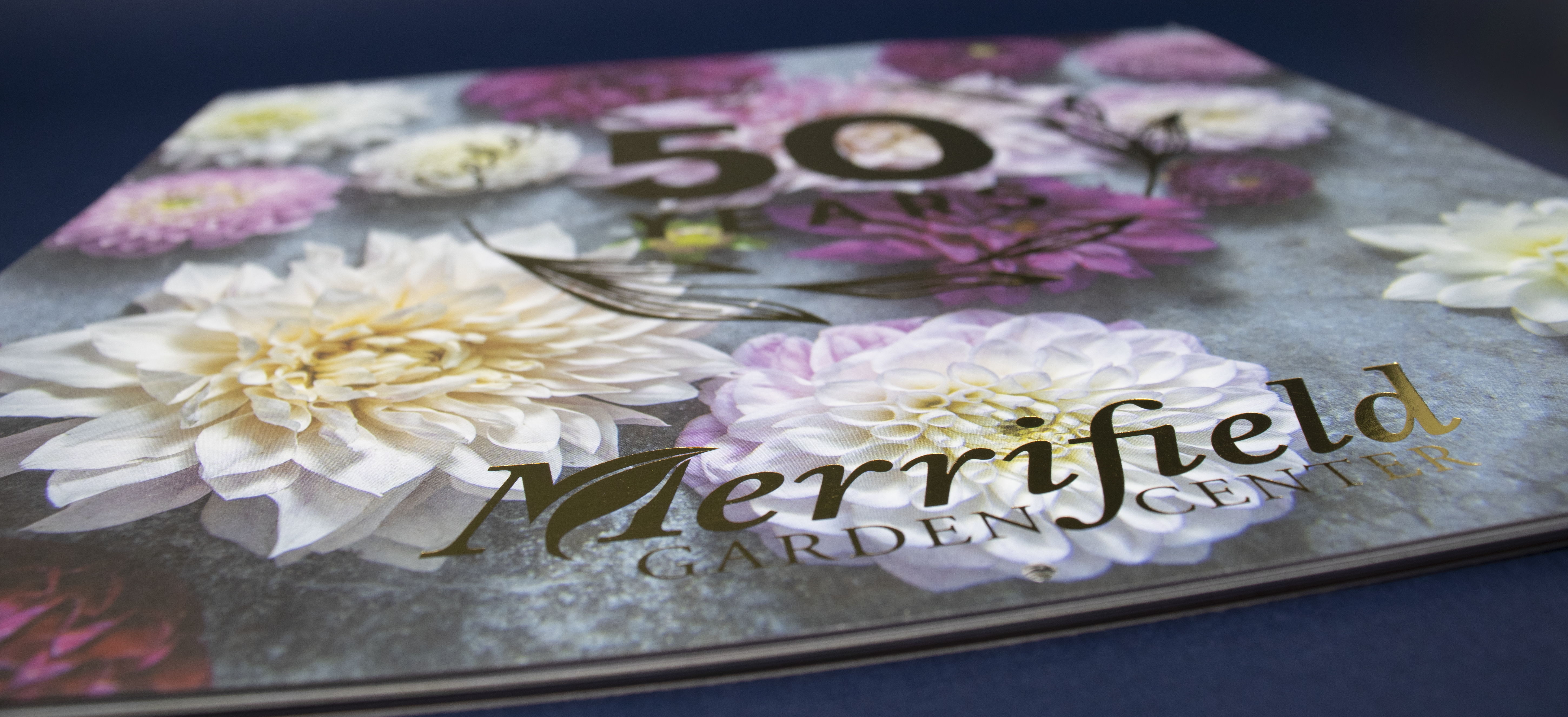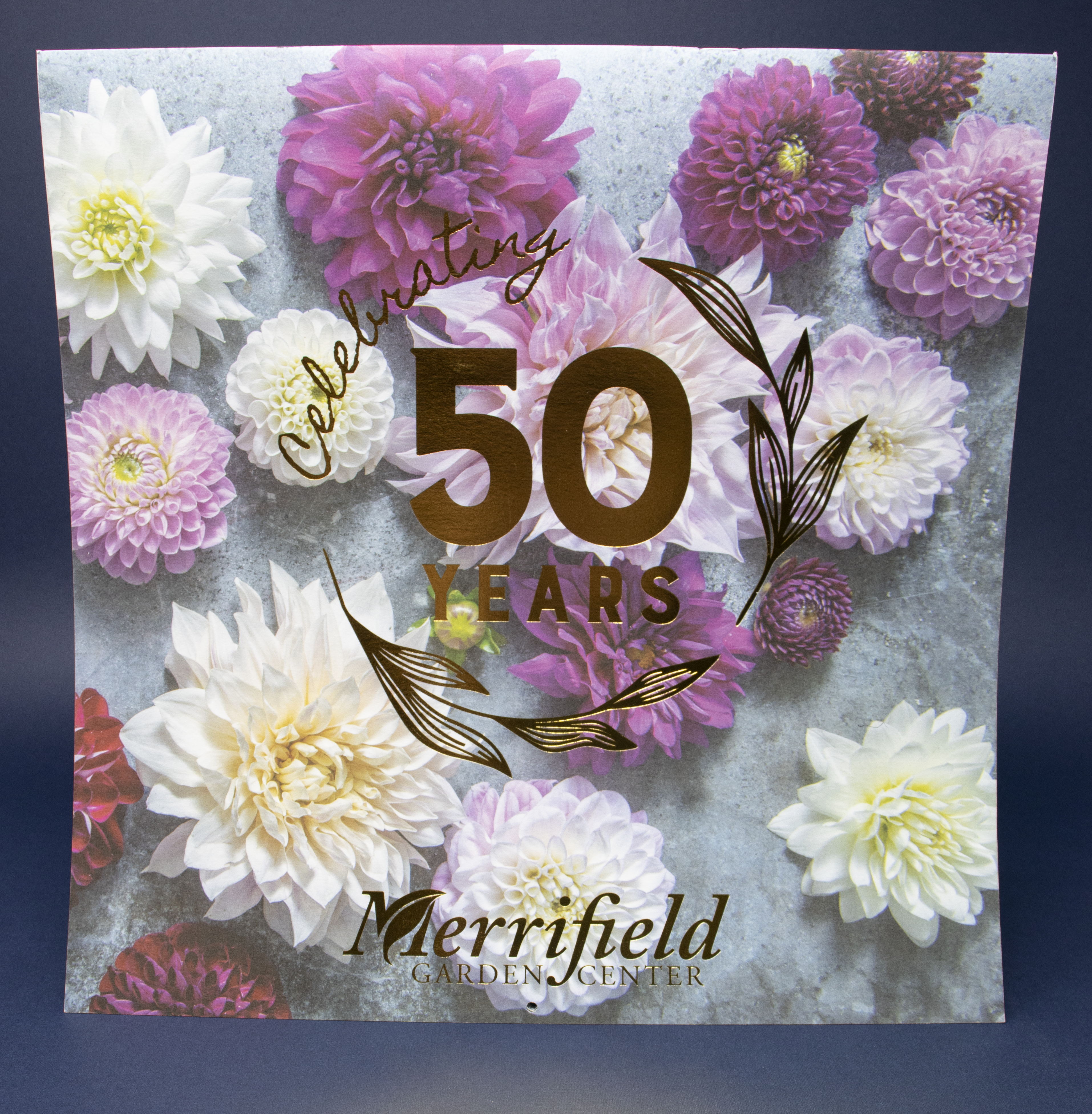 NAMI Store
"Mental Health is more important now than ever" is the header on The National Alliance on Mental Illness' website. NAMI, or the National Alliance on Mental Illness is one of the nation's largest organizations dedicated to bettering the lives of people affected by mental illness. The NAMI Store, is an online storefront offering NAMI's mental health resources for purchase and download. The store includes brochures for various Mental Illnesses (including depression and PTSD), posters, clothing, novelty items, and more.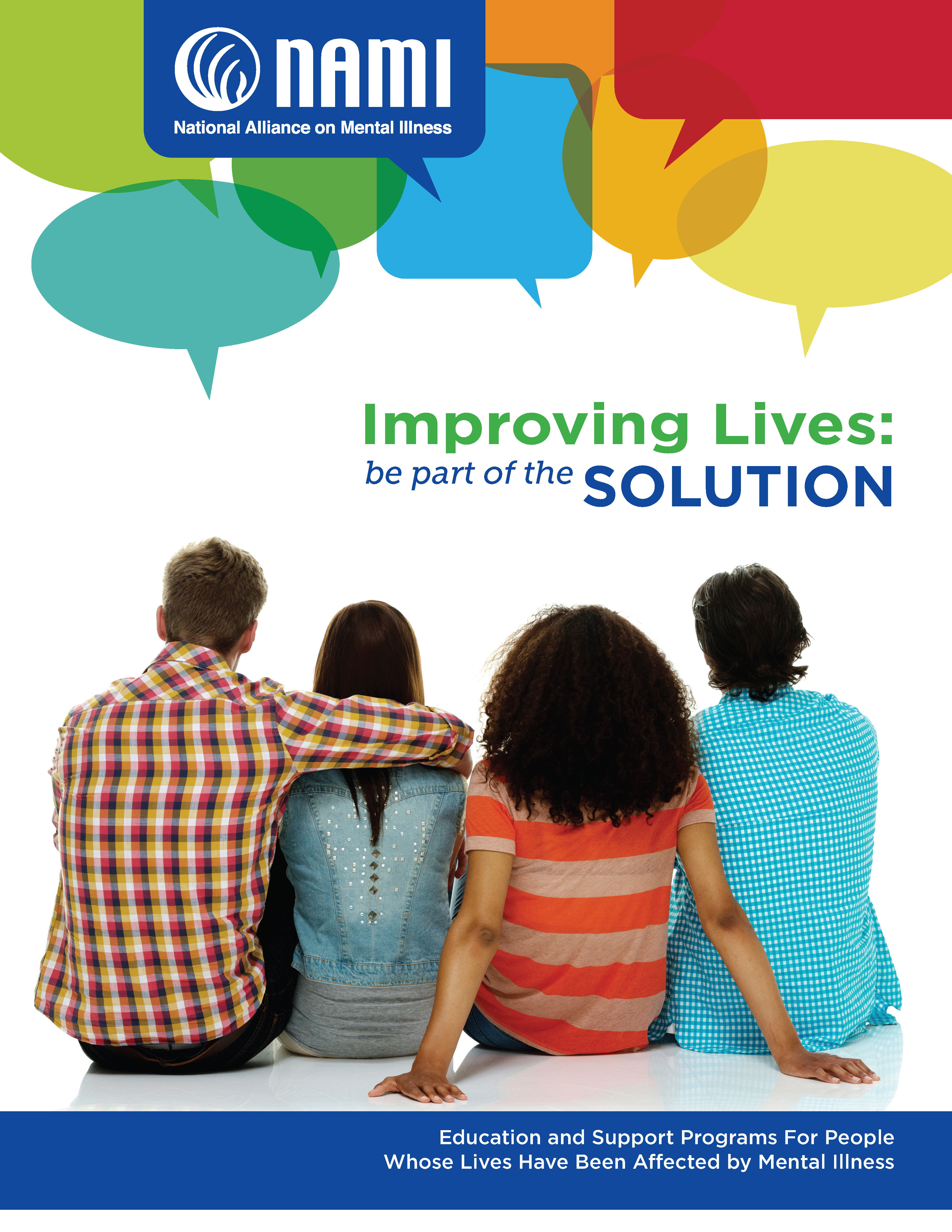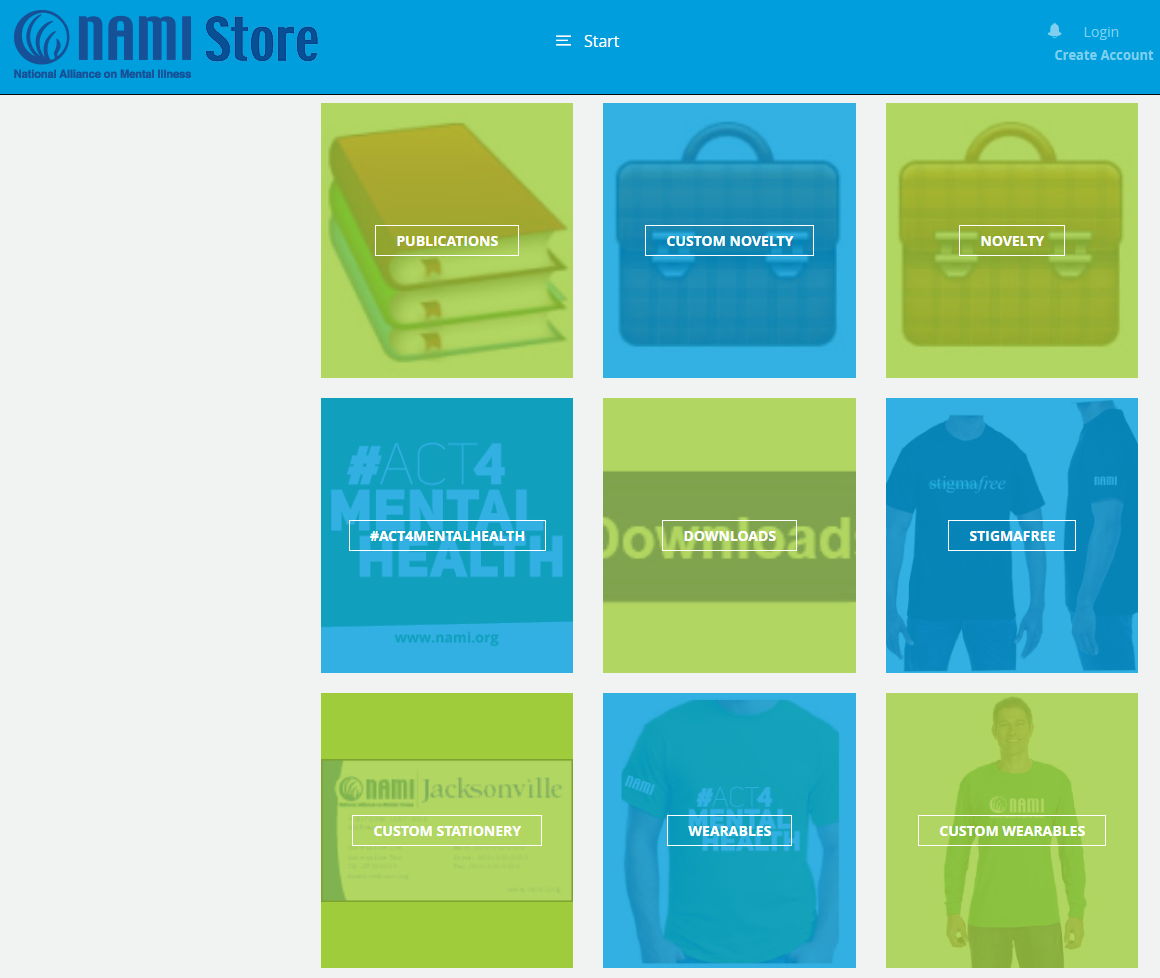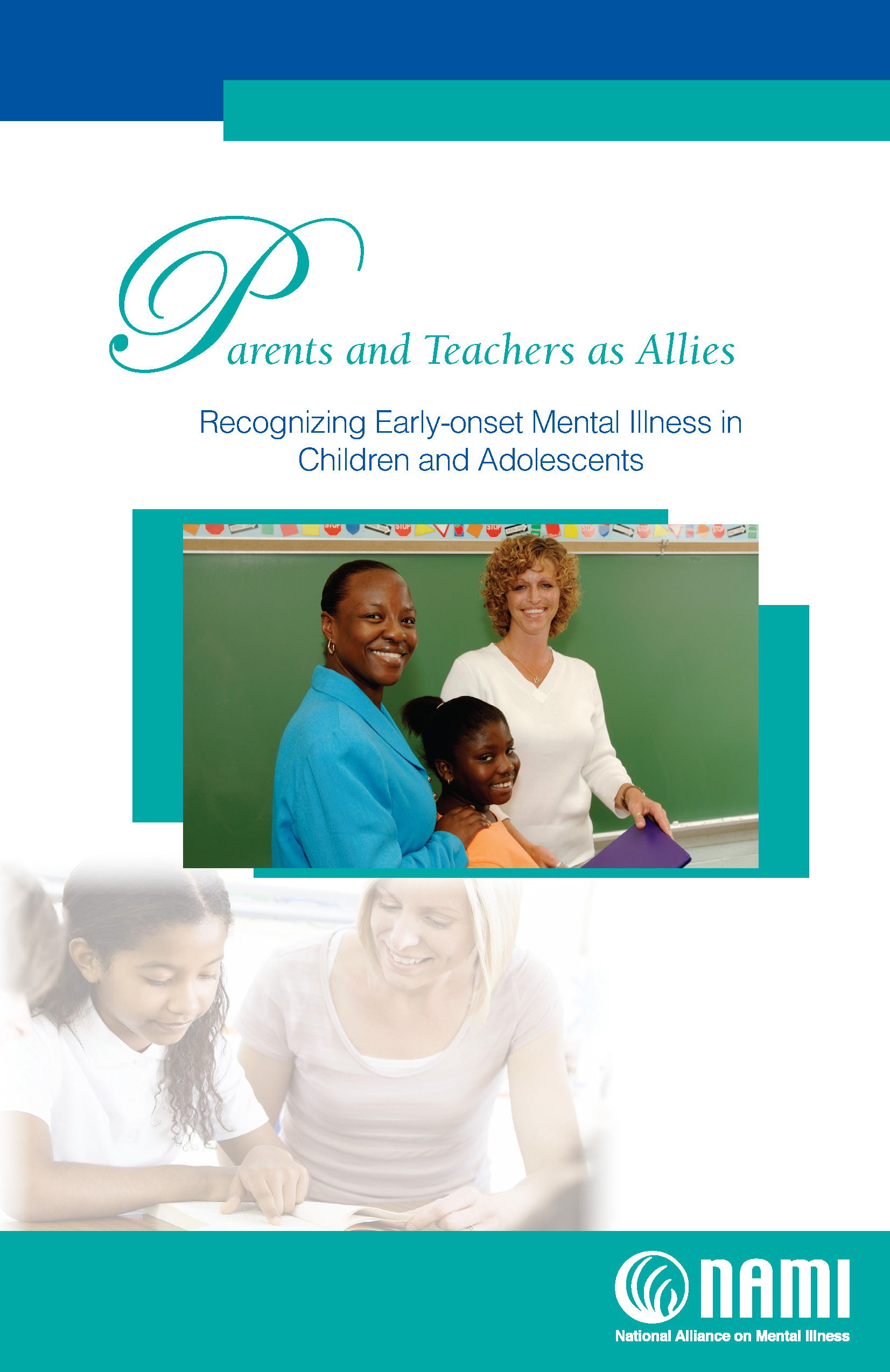 NUCA Business Journal
NUCA's business journal is a quarterly publication made exclusively for and mailed directly to their members. Master Print and NUCA have a long-standing partnership since 1994 and have been producing this journal together for almost 6 years! This magazine stands out as it is a self-mailer. Many publications are put in an envelope or poly-bag to be able to mail; however, by adding a white box to the cover design (for addressing the members mailing information) and with the help of wafer-seals, this publication is able to mail to its members as is.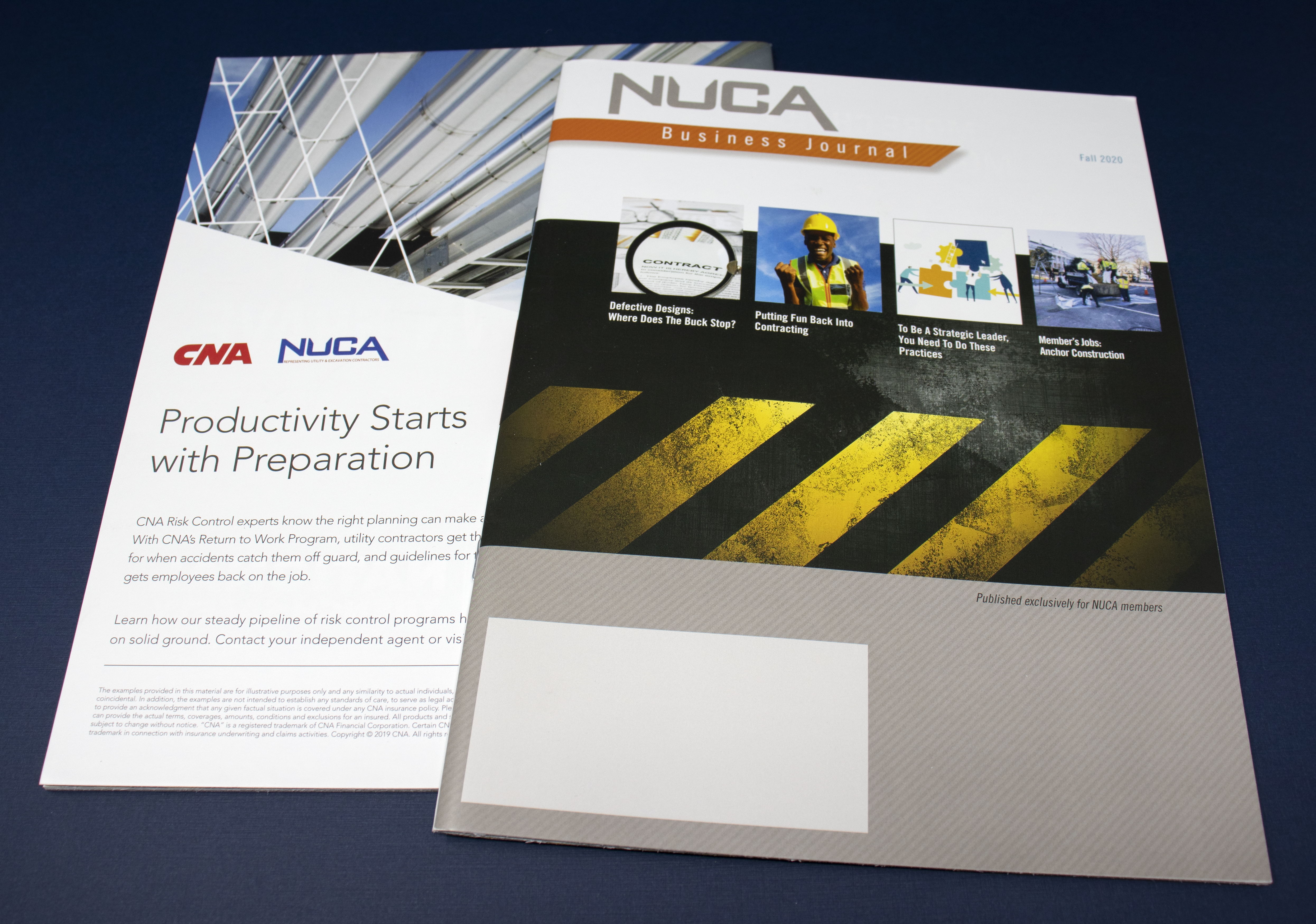 American Forests Stepped Brochure
A stepped brochure is a unique variation on the classic brochure or booklet. Each sheet of paper is typically the same flat size but folded at different intervals to create a set of steps on one of the edges of the booklet. Many stepped brochures typically have type or information on the extending edge (similar to a binder book with tabs), however what makes this piece stand out is the nature photography that hints at the content inside and invites the reader to learn more American Forests.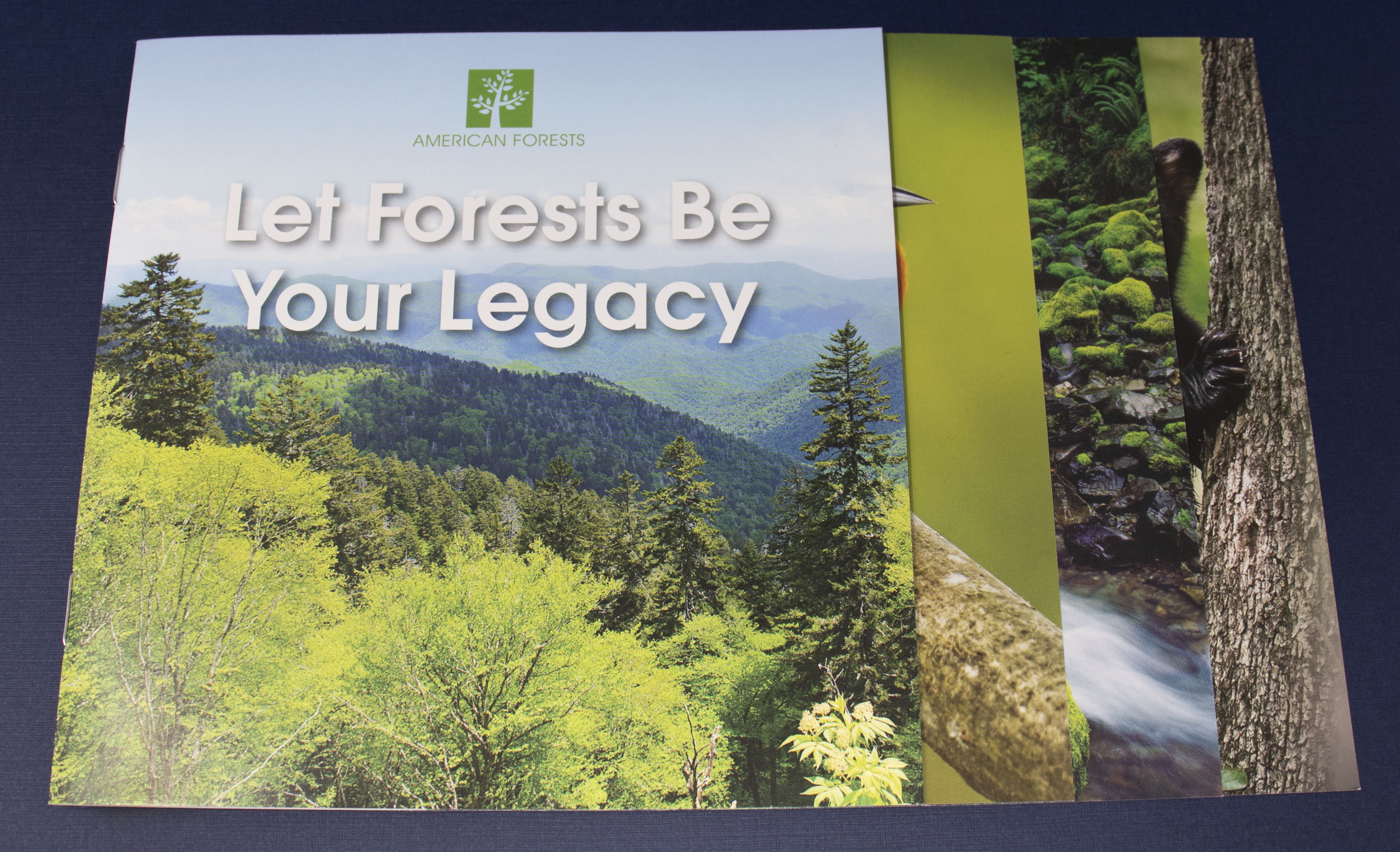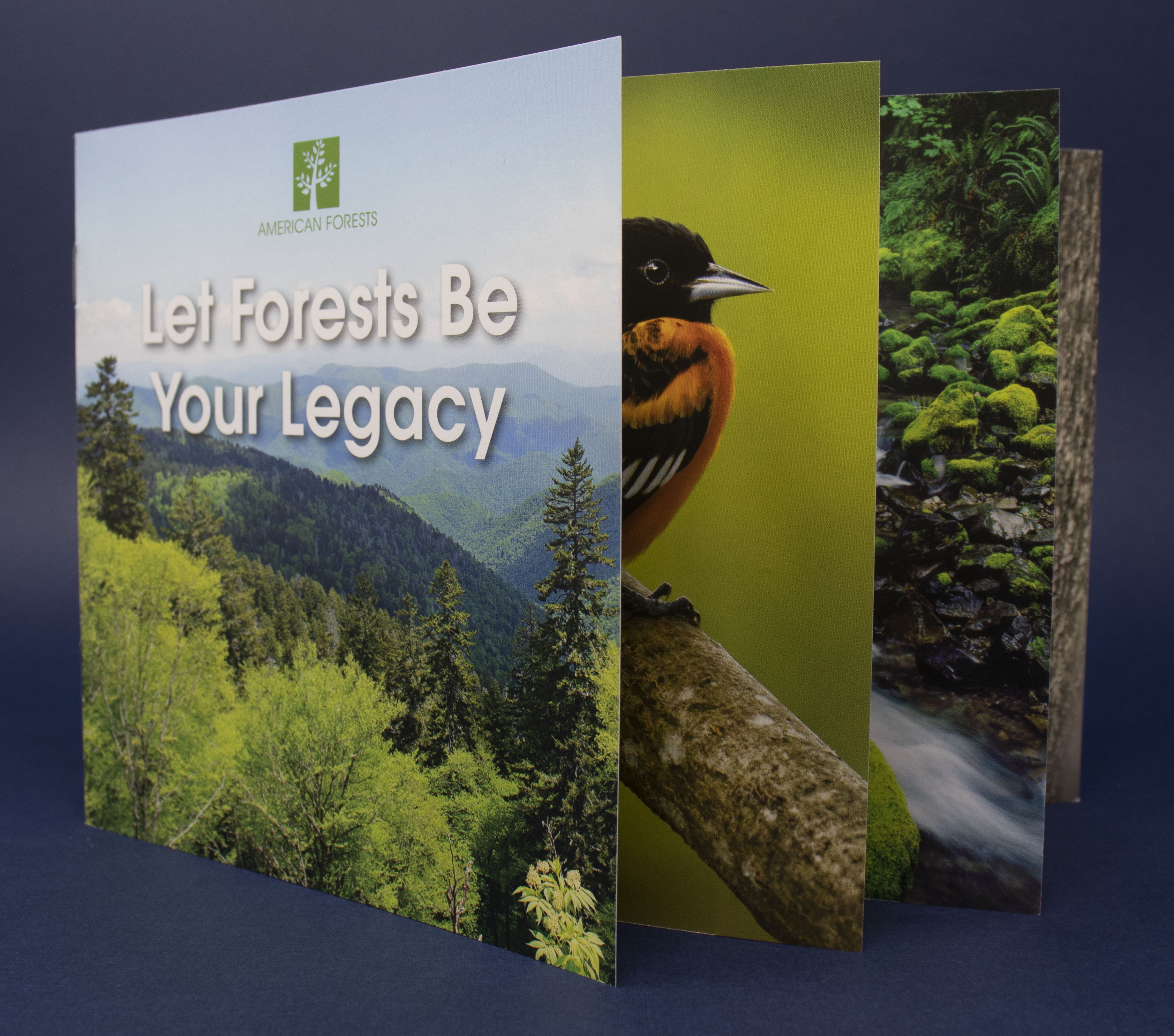 Please reach out to your Master Print Sales Consultant for more information about how to incorporate any of these specifications on your next printed piece.