When selecting a paper stock for your project, you'll have several specifications to consider. One of these is whether you want coated or uncoated paper.
Papermaking is a long but fascinating process; to learn more about it, check out this video from Pixelle. We'll discuss just the very basics here.
All paper starts out uncoated. The wood pulp is treated and typically bleached to varying shades of white. Sometimes it is dyed other colors, but this does not make it coated. The dye simply changes the color of the uncoated stock.
Uncoated finishes are often called wove, smooth, antique, or vellum. Uncoated paper is sometimes a cheaper option because it has less processing involved. An uncoated stock is sometimes just the default, as in envelopes. Other times, it is specifically chosen to convey a certain aesthetic. An uncoated stock is a great choice for products that will need to be written on, because pencil (and even pen) write better on uncoated paper.
Coatings (usually made from clay) are applied to paper for two purposes. The first is to reduce absorbency of ink into the paper, which makes the paper more receptive and allows for a crisper print and smaller dots that will not expand or bleed. The second is to increase the smoothness of the paper and improve the texture to a richer finish.
Coated finishes are divided into categories called silk, dull, and gloss. The coating is typically applied to both sides, but you can also buy a stock that is coated on one side only. Coated papers are great for highly polished projects and items that require further treatments, like a varnish or aqueous coating.
Your sales consultant and account manager are great resources to guide you on the best paper stock for each project you have. There are so many great options out there!
Uncoated Stock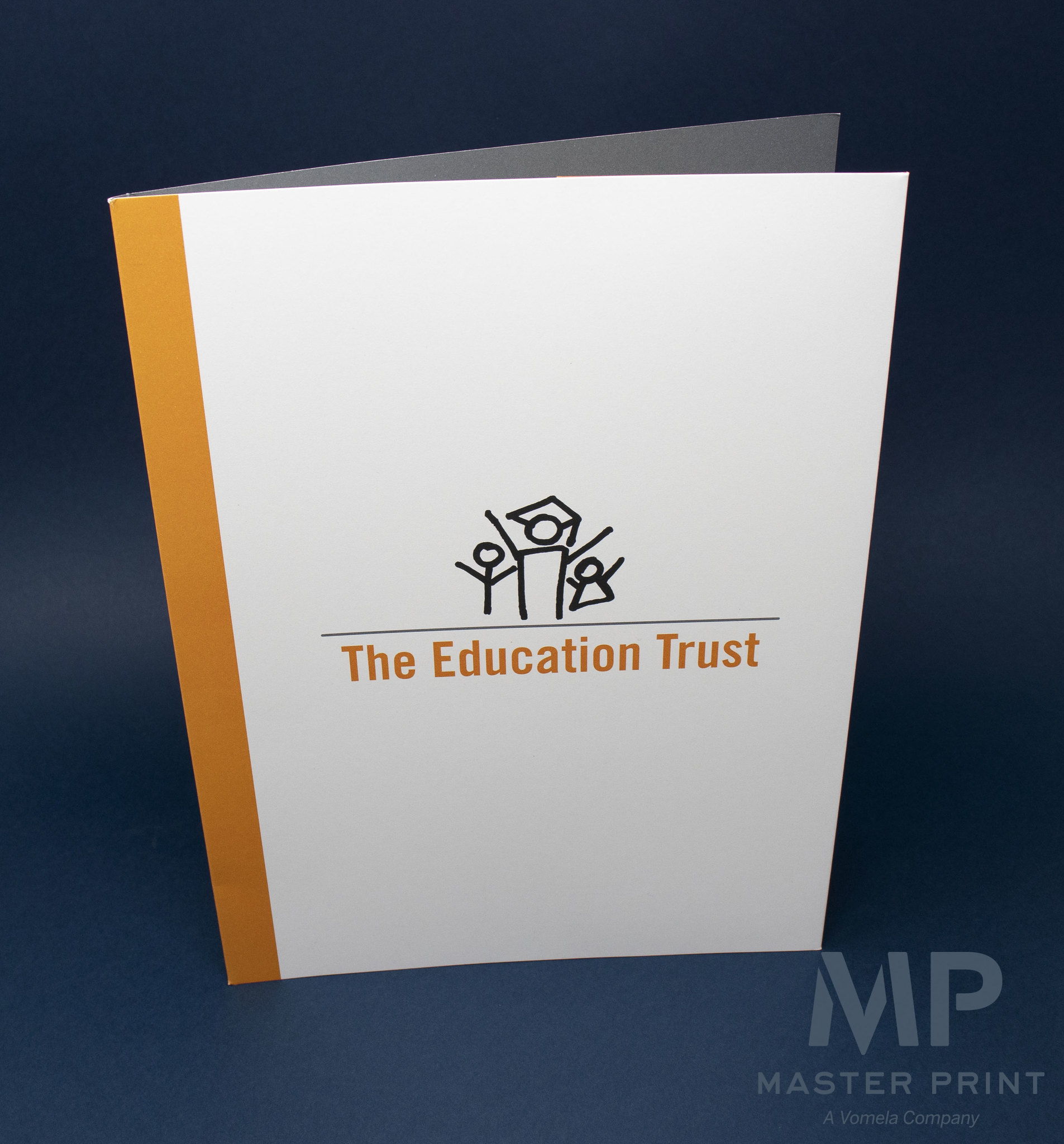 Coated Stock