Part One: Retail Therapy
As we mentioned, YES we are still open and we are here to help! Many of our customers have been asking about our capabilities to help with their rapidly changing needs. Here are the most common questions we've received, but if you have more specific questions please contact your sales representative or email us at info@master-print.com.
Can you print large curbside and outdoor signage?
Let your customers know that you are still open with attention-grabbing and professionally printed outdoor signs. We can print a variety of materials, from vinyl to laminated foam board and everything in between.
Can you print yard signs (political style signs)?
We can. We have standard sizes that include the metal signposts to insert into the ground.
What about flags?
We can print flags and banners for you to fly outside your business. These can be self-supported (on a stand) or the kind you can tie to a fence or other post. Here's an example of a popular style we carry.
What can I do inside my store/location to promote our sales?
A multi-level and multi-faceted display is a dramatic way to draw attention to sales on your products or services. But what if you don't have the space or budget for a large exhibit? Talk with your sales representative about designing a slimmer, but still eye-catching demonstration of your company's available deals.
Can you do anything to help us with the new social distancing rules?
Is your business marking out your floors for social distancing? We can print custom floor graphics for you to space 6 feet apart for a professional appearance. (It beats dirty and rolled up duct tape X's…) We can also print on plastic dividers and other indoor sign elements to brand your space dividers.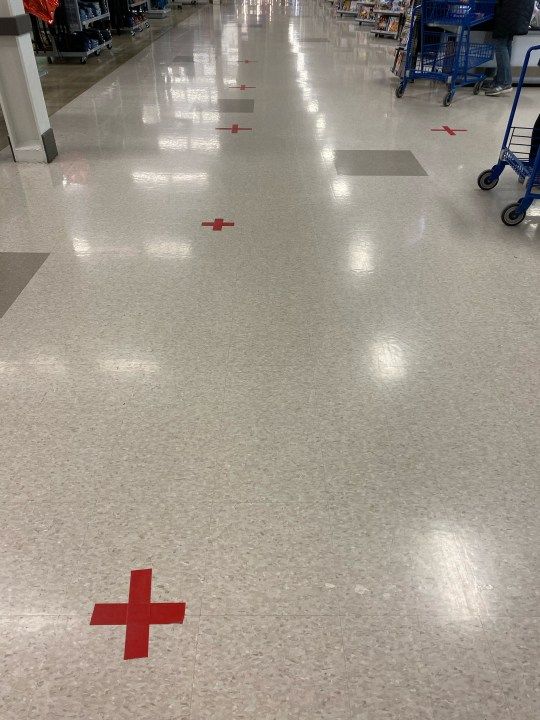 Image courtesy of: metro.co.uk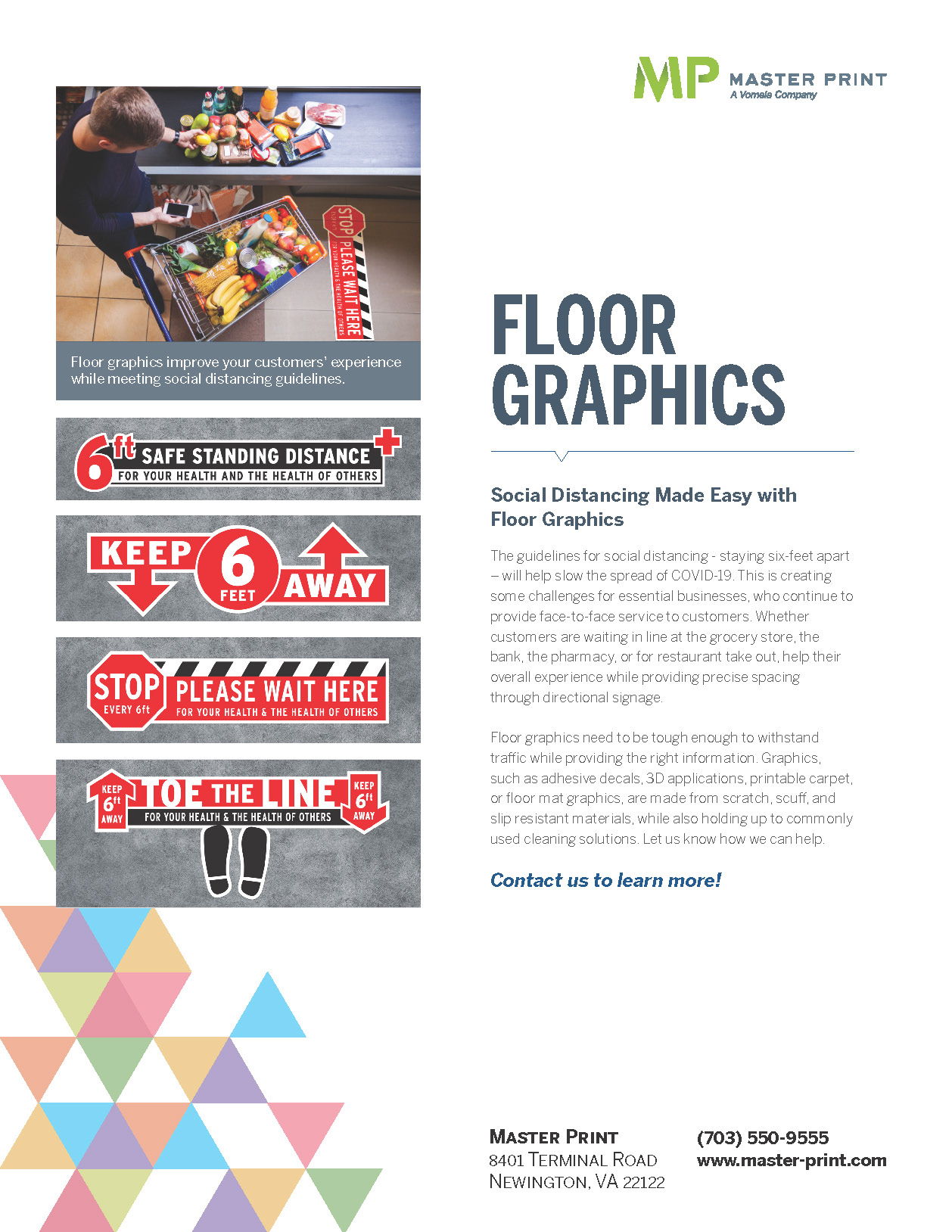 Side note: Are you doing anything to help the healthcare industry right now?
Master Print has put our production team to work on an additional line printing and assembling personal protective equipment (PPE) including face shields. They can be the basic clear plastic or they can be branded and have graphics put onto them (especially helpful with calming children patients).