Conference Season – Are You Ready?
With Conference Season right around the corner it's never to soon to start preparations. We are ready to help you! How? Master Print is part of the Vomela Companies' printing network that includes over 20 locations to cover all of your conference printing needs. Whether you need your postcards mailed in advance or materials and displays for the big day our team is here to help you. We will facilitate all of your printing needs and we can deliver everything to you or ship directly to your event.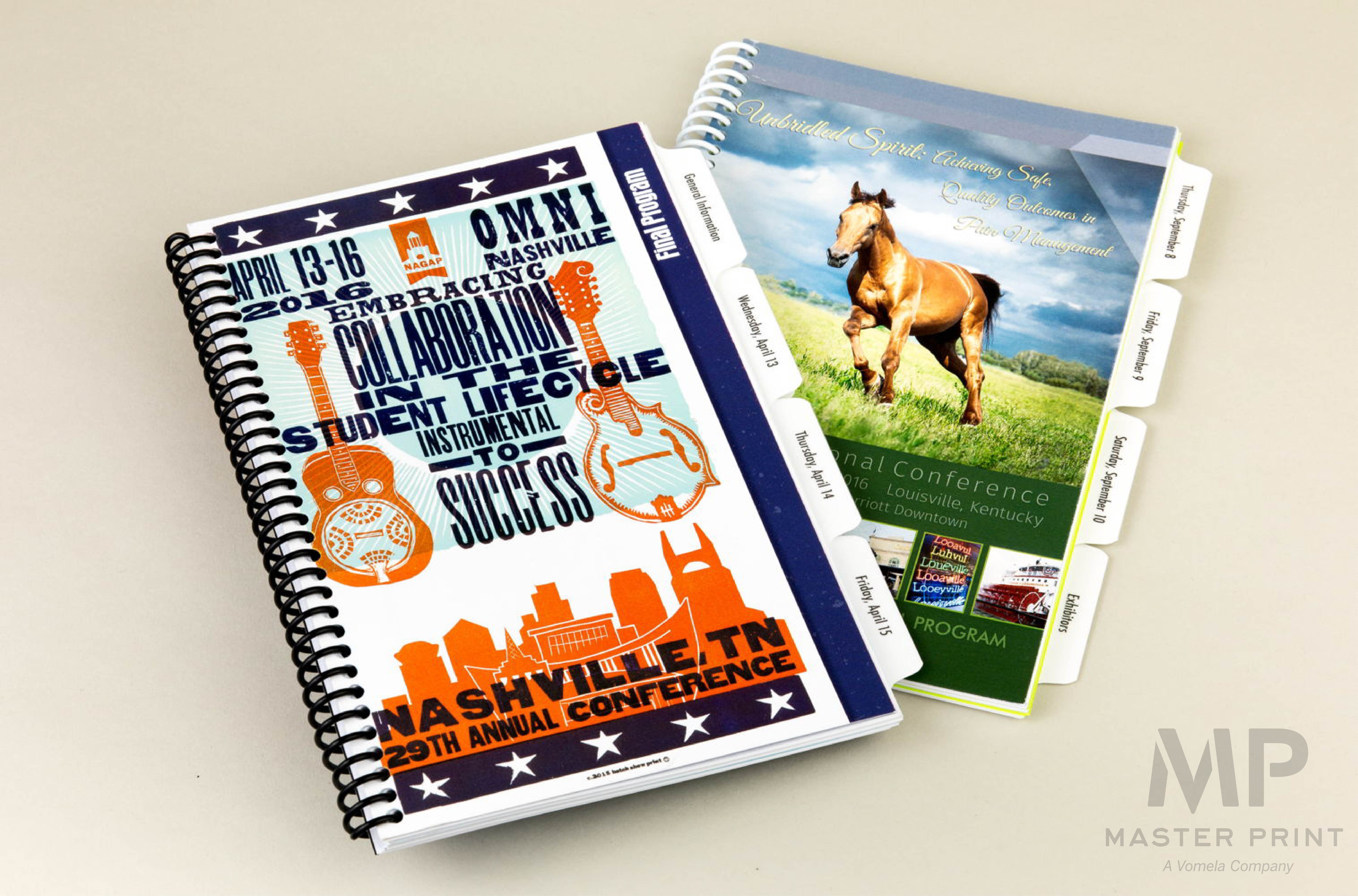 Why MasterPrint?
As part of the Vomela network we not only offer the services that we have in house, but we are able to offer the products of our sister-companies. This allows all of your printing requirements to be facilitated through one channel; we take care of all communications and productions for you. In addition, as being part of a network of the Vomela Companies, we are able to keep your brand and identity consistent across many of the print mediums.
Delivery / Shipping
Since we are located in the DC Metro area we can facilitate deliveries of your conference materials directly to the conference location the day before the event so that it doesn't get lost in the shuffle leading up to the big day. We will also coordinate shipments of non-local deliveries so that your materials get to you on the date you want it with up-to-date tracking, so you know exactly where your materials are.
Turn-around Time
Tight schedule? No problem! Let us know what you need and when so that we can meet your printing schedule. We can help you create a production timeline for your event so you know when print files are needed, what day everything will arrive at your event, and everything in between. We keep you up to date throughout the production process so that you don't have to worry!
Products / Services
• Programs
• Counter Cards
• Name Tags & Badges
• Business Cards
• Cards / Invitations
• Forms
• Brochures
• Flyers
• Booklets
• Manuals / Books
• Tickets / Coupons
• Letterhead / Stationery
• Certificates
• Envelopes
• Postcards
• Pocket Folders
• Pocket Guides / Maps
• Presentation Materials
• Posters
• Banners
• Signs of All Sizes – Indoor / Outdoor
• Back Drops
• Display Materials
• Directional Signs
• Large Format Printing
• Floor / Window Graphics