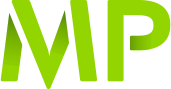 Progressive print, in a fast paced environment.
Our team can produce virtually any product, on any timeline, within any budget.
After 2020, "out with the old and in with the new" takes on a whole new meaning!


Over the next few months, Master Print will introduce a new
name and branding backed by the same great people
and service you have come to know and expect over the years.
Please contact your Master Print representative with any questions.
THE VOMELA COMPANIES
Master Print is an integral part of a print powerhouse team, known as The Vomela Companies. Each of our companies adds value to the group providing specialized expertise and an intimate understanding of various materials and processes. With more than 20 interconnected locations across the continent, clients can leverage the expertise of one—or all—of our specialized providers.
To learn more about each company and how they combine into one game-changing whole, visit vomela.com.